Did you know that Tilford Woods isn't just famous for it's fantastic family of ducks? The massive James Bond hit, Skyfall was filmed just a stone's throw away!Tilford Woods Lodge Retreat in Surrey is famous for its ducks, a loyal family of quacks who have their very own lodge on the on-site pond. But that isn't the only thing that Tilford Woods is famous for, because did you know that the the end sequence to the 2013 box office smash hit Skyfall was filmed just a stone's throw away?
A mere 9 minutes away from our glorious resort, Daniel Craig (a little swoon here at HQ) was shooting with the awesome and beautiful Dame Judi Dench as M, with Surrey playing the role of Scotland, where the childhood home of James Bond was located. Tilford Woods' park manager Jackie and her husband are avid Bond fans, and decided to pop along and take some fantastic behind the scenes photos from the set! They even caught sight of the (fake) historic Bond home explosion, as well as being able to see the legendary Aston Martin DB5 too…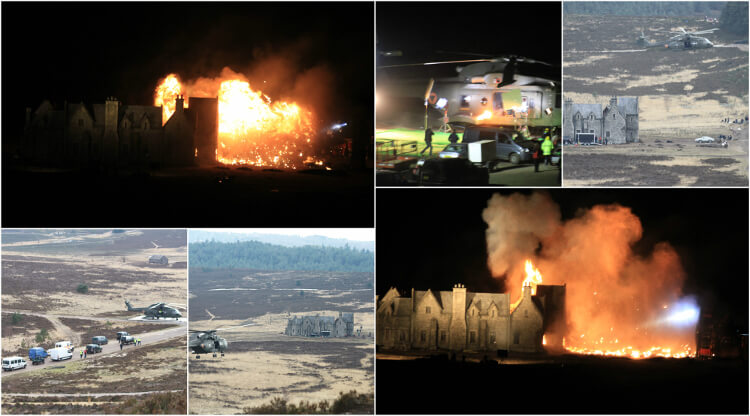 So the next time you visit Tilford Woods why not jump in the car to visit the site, marvel at the beautiful countryside and pay respects to probably the best boss anyone would want, dear M. As well as standing on the ground that Daniel Craig and Dame Judi Dench were on… (another little swoon)
Happy Adventuring Guys and Dolls!