help us revolutionise the UK holiday & leisure industry…
Here at Darwin Escapes, we are proud to be corporate partners with many of the UK's top business and visitor attractions.
From zoos and safaris to theatres and pet-friendly festivals, we like to provide the full experience for all of our guests and owners.
Our resorts offer the perfect base for families, friends, or couples to explore the local area. This means we are always on the lookout for like-minded businesses who share this vision of helping us to ensure people love their escape, wherever they're staying in the UK.
Take a look at some of our current partnerships…
Chester Zoo
Darwin Escapes is proud to be partnered with Chester Zoo and has been for 5 years (and counting!). Their team are aiding us with our conservation work by showing us new ways we can encourage wildlife on our resorts. We are also their official accommodation provider and offer an exclusive discount of 30% off ticket prices for all of our guests and owners.
Find out more about Chester Zoo
Birmingham Hippodrome
Birmingham Hippodrome welcomes on average half a million visitors each year, making it one of the busiest theatres in the UK. We are proud to be sponsoring the theatre and various events and shows that they will be hosting over the years. We occasionally run giveaways on our social media pages too so make sure you are staying up to date!
View and book upcoming shows here
Royal Shakespeare Company
We currently have a three-year partnership with the Royal Shakespeare Company in Stratford-Upon-Avon, the home to famous writer William Shakespeare. Darwin Escapes sponsors various events and shows hosted by the RSC and occasionally we'll run giveaways on our social media pages, so keep your eyes peeled!
View upcoming shows for the RSC here
DogFest
One of our main aims at Darwin Escapes is to ensure our destinations are not only suitable for our guests but their furry friends too. Our partnership with DogFest, helps us to reach out to a pet-loving audience and we run competitions, have guest blogs and you can even catch us at their events too. DogFest was first set up in 2013 behind Professor Noel Fitzpatrick's practice in Surrey.
Visit the DogFest website here
Venue Cymru
We've joined with Llandudno's very own seaside theatre which offers hit shows direct from West End year after year. We've partnered with them to offer discounted tickets for family friendly shows, especially the yearly pantomime which is one of the best events in the theatre calendar.
View and book for upcoming shows and events here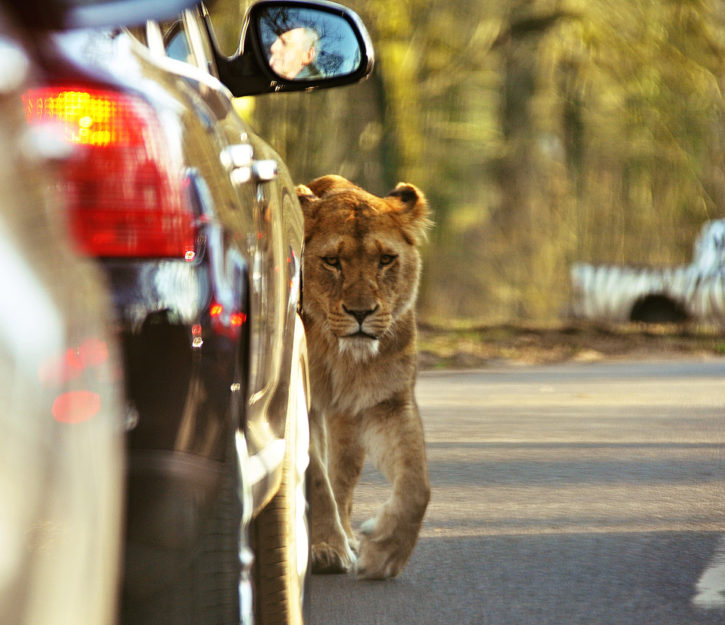 Longleat
Longleat is well known for its safari drive through, large stately house and stunning grounds with mazes to explore. It is a must see if you're staying in Somerset and we're delighted to have partnered with Longleat to offer our guests 30% off tickets if they book through our receptions in our Somerset resorts.
Find out more about Longleat on their website
Bristol Zoo
Bristol Zoo, which is the fifth oldest zoo in the world, is a recent addition to our partnership portfolio and we have also joined with their second attraction the Wild Place Project. This partnership allows us to offer exciting competitions for our Somerset guests.
Visit the Bristol Zoo website for more information or to book tickets
Guernsey Cricket
We are proud to be partnering with Guernsey Cricket as the National Team and Under 19's sponsor for the next two years. As part of the partnership you will find our Darwin Escapes logo on the 2021 Guernsey Cricket kit including a shirt which was designed by a Year 5 student from Amherst School. Photograph by Martin Gray
Visit the Guernsey Cricket website here
get in touch
We're always on the lookout for new and innovative places and attractions to partner with.
If your company wants to become a Darwin Escapes partner or you simply want to discuss potential opportunities or collaborations, fill in the form below and a member of our team will be in touch.
speak to our partnerships team