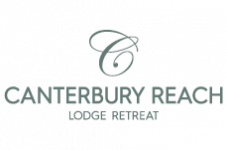 make plans; explore – go far! hike high, discover and breathe, fill your lungs, and see for miles, magic memories; a glorious setting, love your escape
Discover Kent with Darwin Escapes and truly unwind on your country escape with Canterbury Reach. Spend endless days on magical woodland walks or meadow-filled strolls, where you can lose yourself on family breaks away, or a romantic getaway. We are the perfect place to create your dream getaway.
Our holiday lodge accommodation offers large open-plan living spaces, perfect for family get-togethers! Cook up a storm in the fully fitted kitchen, which has everything you need for a self-catering break away in Canterbury. Relax on your decking and soak up the summer sun, and enjoy refreshing drinks with your friends and family as you take in the peaceful surroundings.
Find your perfectly peaceful escape with us at Canterbury Reach, visit historic places and go on family picnic days out in the English countryside!
why choose Canterbury Reach for your break away?
Canterbury Reach is the perfect place to escape away to the countryside and explore Kent, whether you're looking for a family break or a romantic getaway, we are the ideal place for you to base yourself while discovering the local area.
Find woodland walks, endless meadows and countryside to wander, as you lose yourself in nature before retreating back to your beautiful holiday lodge accommodation, where you can unwind and rest up, ready for another day exploring! Enjoy home-cooked meals in the fully fitted kitchen of your holiday lodge, which has everything you need for a self-catering holiday in Kent, including beautiful open-plan living areas where you can get together with family and friends!
Find your peaceful retreat, at Canterbury Reach.
get in touch with our team
contact the team at

Canterbury Reach
Speak to a member of our team:
Canterbury Reach Lodge RetreatStone StCanterburyCT4 5PL
view on map
Canterbury Reach local attractions
Discover Canterbury, and explore the city's rich history and legacy, when you book your getaway to Canterbury Reach Lodge Retreat.

Explore castles and cathedrals, with centuries of history waiting to be uncovered. Canterbury Cathedral has a truly fascinating legacy, including ghoulish murder mystery cases and a stunning stained glass windows created centuries ago, all set among acres of land to wander as you learn more about the hidden history of this fascinating city.

Thrill-seekers can explore family-friendly theme parks, enjoy animal experiences and find their next adventure in Kent, by booking their next holiday break at Canterbury Reach.
things to do in Canterbury
our favourite
places to visit
similar escapes
we think you'll love
darwin escapes newsletter
get the latest news, offers and holiday inspiration by signing up to our newsletter
sign up now