Ever wondered what a holiday at the Kilnwick Percy Resort in Yorkshire, would be like? Well, we asked Instagram sensation Cockapoo Marley to help show you what it's like to be on holiday with us at The KP Resort, from the start of your day to the activities you can get up to on park. Marley covered everything, and we're sure she had a blast doing it too! Follow her holiday from start to finish in these heart-stoppingly adorable photos below.
Settle in with a cuppa to scroll this post, the pictures are worth it, we promise!
---
Start your day by popping into the Pro Shop to book your tee time and get all your golfing goodies. Then jump into a golf buggie and head out for a round of golf on our championship course (Marley is loving the golf buggie so much!)
---
After playing a morning of golf, head inside our Reception area to meet our friendly staff and enjoy a meal, with a refreshing drink from The Glasshouse Restaurant
---
Or maybe you'd like to start your day off in The Box Gym, which offers everything you could need for a full body workout
---
After all that activity on your holiday, you are fully deserving of a relaxing trip to our Tranquility Spa Lodge and outdoor Nordic Spa facilities (just look how relaxed Marley is!)
---
Retreat to the peacefulness of your holiday lodge, change into your swimming costume and jump straight in the hot tub (goggles and sunglasses optional, but Marley looks fantastic!)
---
Or spend your holiday lounging around in our wonderful two storey lodges, with full self-catering facilities, unrivalled views of the surrounding Yorkshire Wolds and king size beds (look at that view!)
---
At the end of each day you're on holiday with us, relax in our comfortable beds and have a truly refreshing sleep, ready to go again the next day!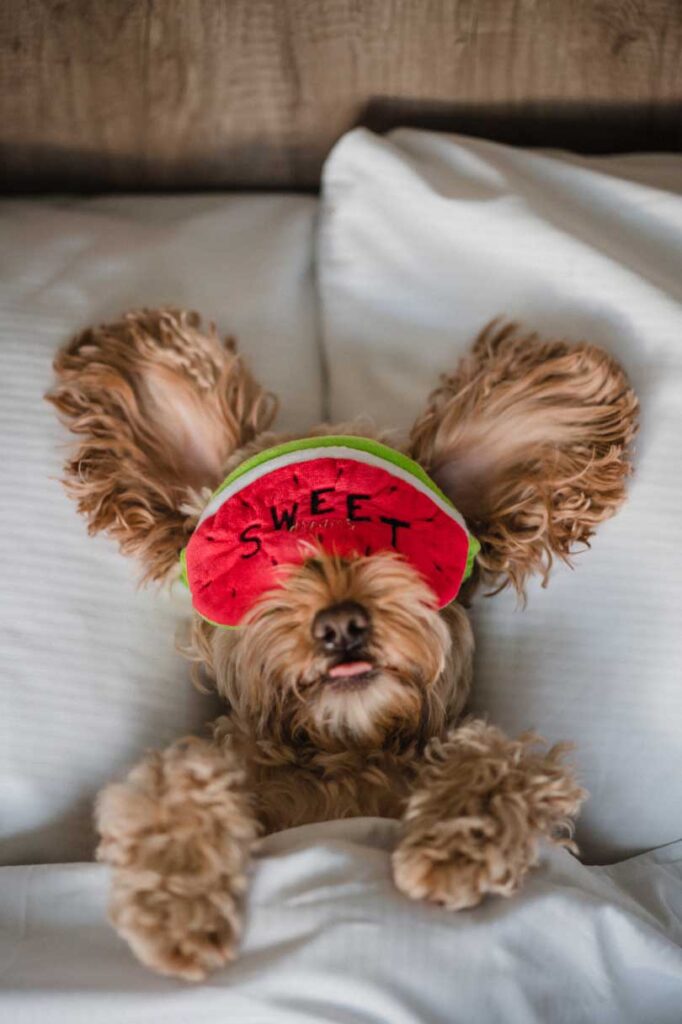 ---
So as you can see from our photos, Marley had the time of her life at the Kilnwick Percy Resort in Yorkshire, from relaxing in the spa and enjoying a drink at The Glasshouse, to working out in our gym and venturing out on to the golf course!
There really is so much to do on park at The KP, and as it's only 30 minutes away from the historic city of York, there is so much to explore too! You will never run out of things to do and new places to discover.
Book your holiday to the Kilnwick Percy Resort in Yorkshire today and start enjoying your holiday now!