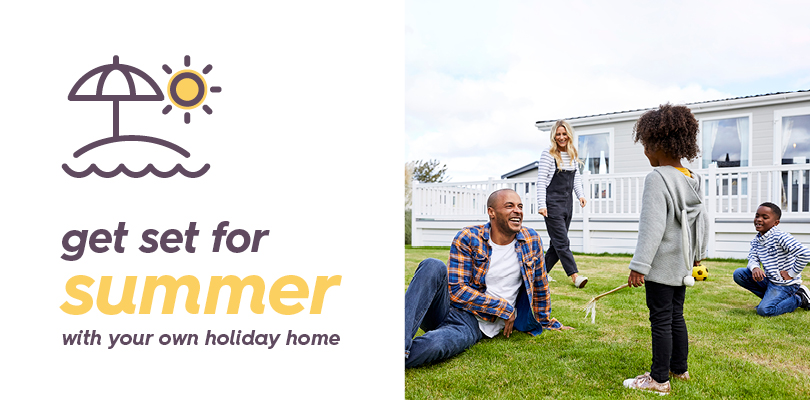 Find your dream holiday home with Darwin Escapes and get ready for a summer of adventures!
Book your virtual tour with our amazing team members at your perfect resort, find your home-from-home with our huge range of holiday homes for sale, and start your ownership journey with Darwin Escapes. Buying your holiday getaway in your dream destination has never been easier with our personalised virtual tours.
what is a virtual tour?
A virtual tour is your way of seeing everything you need to about ownership while enjoying a cup of tea in your own living room. Once you have contacted us to book your virtual tour, our fabulous team will contact you to book an appointment that suits your needs.
Our sales advisor will then give you a video call, you'll first have a chat about everything you're looking for when buying a holiday home. From the facilities available at the resort, what kind of holiday home you are looking for and what your budget is. Your personal advisor will then take you for a stroll (virtually of course!) and show you everything the resort has to offer, from swimming pools, spas, and gyms to restaurants and playgrounds.
Then the super exciting bit – you're advisor will show you a range of holiday homes personally chosen for you based on your conversations. Whether your searching for a large lodge or a fabulous static caravan, we will have the home-from-home perfect for you. You can enjoy looking around the holiday homes, from the bedrooms and living areas to the bathrooms, discuss any extras you may want to include (imagine relaxing in the sun on your own decking?!), and also talk about our affordable finance options if you choose to.
Once you've chosen your perfect holiday home, you can buy it from your armchair – it's really that easy!
find your UK destination
Here at Darwin Escapes, we have eight beautiful resorts offering holiday home ownership. Whether you're searching for a holiday home to escape to in Cornwall, a countryside retreat in Somerset or Norfolk, looking to enjoy the best of both worlds in Devon, or wanting to explore the stunning landscape of the North Wales coastline, our locations are the perfect places for a holiday home retreat.
All our destinations have a HUGE range of holiday homes for sale in the UK, from glorious static caravans to beautiful lodges. Your personal sales advisor will be able to help you find your dream holiday home.
There has never been a better time to book a personalised virtual tour, take full advantage of relaxing in your living room while searching for your home from home.