This historic region has a lot to offer when it comes to enjoying a weekend in Warwickshire.
When it's time to start planning a weekend trip away it can be hard thinking of where to start. So we have put together this handy list with our resort in Warwickshire, things to do in the area and places to eat. That way you will hopefully get some inspiration and be able to start planning your escape with family or friends.
---
where to stay in Warwickshire?
Stratford-upon-Avon Lodge Retreat
Gospel Oak Lane, Pathlow, Stratford-upon-Avon, CV37 0JA
We have over 24 different resorts across the UK and one of them is located in Warwickshire. Our Stratford-upon-Avon Lodge Retreat has a range of different lodges to suit couples all the way up to groups of 10! All lodges are self-catering with fully fitted kitchens, living dining areas, bedrooms & bathrooms. There is a lodge to suit everybody whether you are after a hot tub break or you want a pet friendly holiday. The best part about this resort is the location. It's the perfect base to explore the area and make some memories.
---
things do to in Warwickshire
Shakespeare's Birthplace
Henley St, Stratford-upon-Avon, CV37 6QW | 8 min drive
If you are heading to Stratford-upon-Avon you have to go and see Shakespeare's Birthplace. The beautifully restored 16th-century half-timbered house is full of history and is in the heart of the town. You can book tickets to visit Shakespeare's Birthplace, Anne Hathaway's Cottage and Shakespeare's New Place. It's a full day experience where you will be able to take an inside look of how Shakespeare lived his life.
Stratford Butterfly Farm
Swan's Nest Lane, Stratford-upon-Avon, CV37 7LS | 12 min drive
Known for being the 'UK's largest tropical butterfly paradise', Stratford Butterfly Farm is the perfect place to explore no matter what the weather. This indoor exotic environment is home to hundreds of beautiful butterflies from across the world. There are plenty of tropical flowers, waterfalls and pools filled with fish which will make you feel like you have left Stratford-upon-Avon and gone overseas.
Spot On Wake
Wootton Park, Wootton Wawen, Henley-in-Arden, B95 6HJ | 9 min drive
For the water sport lovers or adrenaline seekers, Spot On Wake is the perfect place to go for all water based activities. This venue has three custom built and designed lakes to suit all the activities they have available. Whether you want to try out wakeboarding, stand up paddle boarding, open water swimming or try your luck on the aqua jungle, an over water high ropes course.
Ragley Hall, Park & Gardens
Ragley Hall, Alcester, B49 5NJ | 16 min drive
Ragley Hall is set in 450 acres of stunning park land and is home to some amazing events throughout the year. From festivals, concert picnics and sporting challenges there you will find something fun to enjoy during your visit to Ragley Hall. It was designed in 1680 and has been in the family for over 300 years, even if there are no events on it's a breath taking place to explore with stunning views of the estate.
Umberslade Adventure
Chalcot Wood, Cut Throat Ln, Earlswood, Hockley Heath, B94 6SE | 20 min drive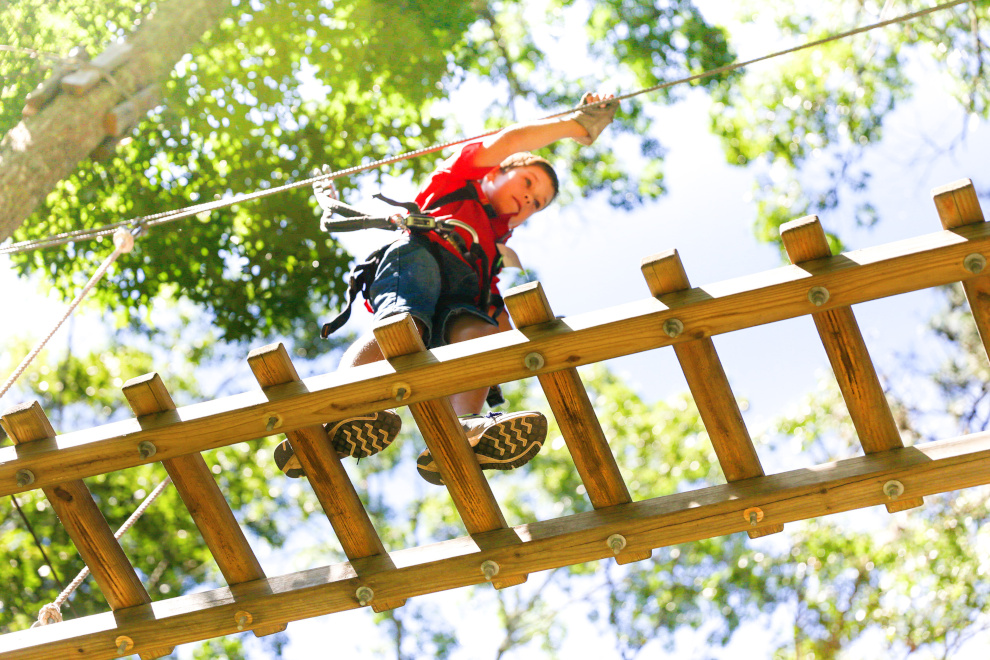 If you are looking for something fun to do outdoors with kids of all ages then Umberslade Adventure will be perfect. There is something for everyone here from a low ropes course, commando course, nature trails, archery, zip line, tree climbing, den building and more. There is a Bluebells Lodge that serves various hot and cold food and drink options along with plenty of picnic benches for you to take your own food.
Watch a show at the RSC
Waterside, Stratford-upon-Avon, CV37 6BB | 11 min drive
Since 1961, the Royal Shakespeare Theatre by the Royal Shakespeare Company (RSC) has been a place where you can go and enjoy plays by Shakespeare and his contemporaries. If you are staying in Stratford-upon-Avon we definitely recommend you check out what plays are on and book your tickets to watch a play! The RSC also has restaurants, cafes and bars that you can take advantage of whilst also supporting the company during performance days.
---
the best restaurants & cafés near Stratford-upon-Avon
The Woodsman Restaurant
4 Chapel St, Stratford-upon-Avon, CV37 6HA | 10 min drive
Located in a Grade II listed building that dates back to the 1500s and was used as an Inn from 1655 to 1661, The Woodsman Restaurant has a traditional approach to contemporary cooking. With all of their ingredients sourced from the English countryside. Open from Wednesday to Sunday you will be able to enjoy everything from a Sunday Roast to a wood fired cod fillet and everything in between.
The Farm Stratford-upon-Avon
King's Ln, Snitterfield, Stratford-upon-Avon, CV37 0QA | 2 min drive
Known for being a hidden gem in Stratford-upon-Avon, The Farm is the perfect place for breakfast, lunch, pizzas or even a Sunday roast. As well as the café they have a farm shop and delicatessen that has a range of products which will be perfect for your self-catering holiday if you are wanting to cook at your lodge. If you are staying at our lodge retreat The Farm is only a 2 minute drive away!
Caffeine & Machine
Caffeine and Machine Ltd, Ettington, CV37 7NS | 17 min drive
Caffeine & Machine is everything you could need all in one place. A coffee house, licensed bar and restaurant. It is also a boutique B&B and living art gallery. Here you can enjoy a range of different food and drink options. Along with plenty of alcohol and soft drinks to suit all. It's the perfect place to go in the summer months too as you can sit out and enjoy the weather.
---
Now you can enjoy planning your staycation starting with booking a place to stay.