So it's that time of year again where you're heading to your holiday home for the first time since winter.
You will want to give your caravan or holiday lodge a little bit of TLC and freshen it up ready for the upcoming months. And we are here to give you that helping hand you need to ensure you give your holiday home a thorough spring clean this year. Below you will find 12 different tips and things we suggest you do in order to make sure the inside and outside of your holiday home is ready for another year of memory making.
---
1.
strip all the beds and re-make them
Since your beds have been unused for a few months they will have gotten a little cold and in need of a freshen up. So whilst you are decluttering and organising you could strip all the beds and put the bedding in the wash. This way they are clean, fresh and ready for your first holiday of the year together.
2.
declutter and organise your holiday home
Sometimes the best place to start when it comes to spring cleaning is decluttering and organising. Go through everything you have in your holiday home and think if you need it or if you will use it this year, if not you can either donate, recycle or take it back home with you. Once you have decluttered and you only have the things you definitely will use you can then reorganise and put them back away.
3.
check for any damage that could've happened throughout the winter months
If you spent the winter months away from your holiday home then you will want to start off your spring cleaning by checking for any damage. With the colder months there are more days that consist of constant rain and wind which can lead to damage on your holiday home. Make sure to check all windows, doors, outdoor areas etc. to figure out if you do have any damage before you start cleaning properly. If you do find any damage you will be able to pop into reception and the staff there can help you out.
4.
clean out the kitchen cupboards, oven, and fridge freezer
To make everything feel fresh and ready for a new season you will want to deep clean the kitchen area. Start by emptying the cupboards and removing anything you won't use or binning left over food items etc. Once that's done you can then clean all the cupboards, the fridge freezer, oven, microwave and any other kitchen appliances that you have in your holiday home.
5.
deep clean all bathrooms
Bathrooms are another important place you want to make sure you deep clean when it comes to spring cleaning your holiday home. There will have been a buildup of dust whilst you've not been there so you will want to make sure you clean all surfaces along with the shower head and taps before you use anything.
6.
check all appliances are working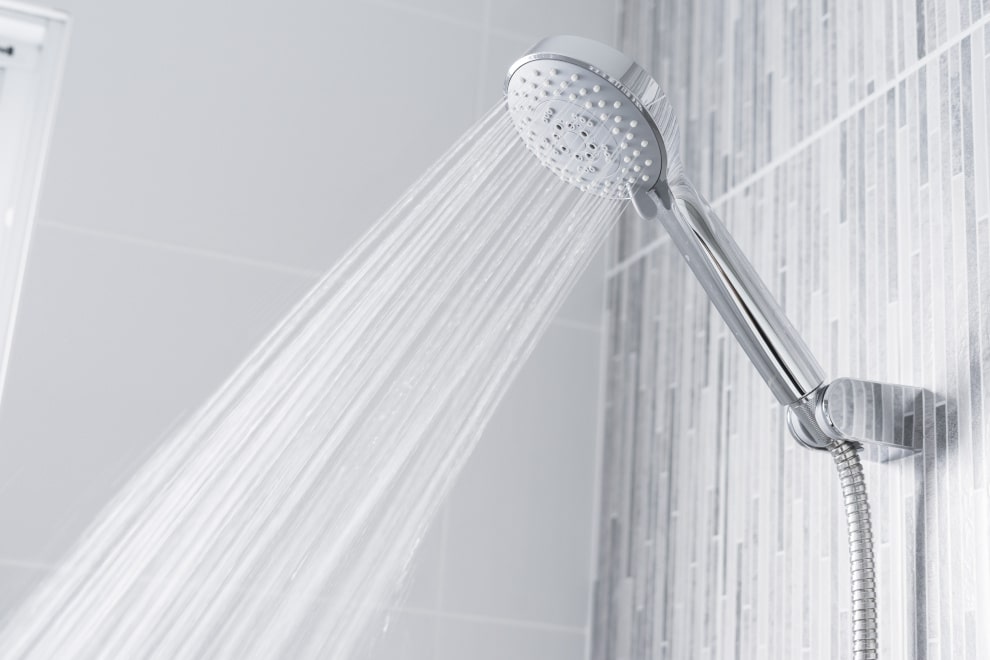 Because it's been a few months since you've been in your holiday home you will want to check that all the appliances are working as they should. These are the main things you will want to check are still working; heating, hot water and showers, washing machine, wifi, TV, smoke alarm, lights, microwave, oven, kettle, toilet.
7.
sweep up any leaves outside and jet wash decked area
We always have wind, frost, rain, snow and hail through the winter months so it's no surprise that your outdoor area around your holiday home will need some care. You will probably need to sweep up leaves that have fallen and if you have a decked area jet wash that to avoid any slips.
8.
add new plants and flowers for the season
Speaking of leaves, this brings us nicely onto our next tip, bring the outside in! Make your holiday home look as good as it can by adding new plants and fresh flowers on window sills and tables. This will add some colour and get you ready for spring and beyond.
9.
clean your windows
Even if you've used a jet wash on the outside, don't forget to clean INSIDE of the windows – use a microfibre cloth for a streak-free finish!
10.
vacuum and mop all flooring throughout your holiday home
If you haven't been inside your holiday home for months you want to make sure you deep clean everywhere and this means vacuuming and mopping all the flooring throughout your holiday home. This way you know there isn't any leftover dirt or dust from the previous year.
11.
check & clean outdoor furniture, barbecue and lighting
This is for the people who do have outdoor furniture, a barbecue and outdoor lights. If you left them out over the winter months you will want to check that nothing is broken or stopped working. Once you've done that you'll want to clean everything ready to use it at your next stay.
12.
freshen up the living and dining areas ready to use
The living and dining area is the place that is probably used the most when you are at your holiday home so it probably needs a little bit of a freshen up. Vacuum the sofas, dust all the surfaces and make sure everything is organised and put away.
---
Did you know that we have 24 different resorts across the UK and you can own a holiday home in 8 of them?