Talacre Beach Resort has been a popular holiday home owners destination for over 50 years, but the local village has such a fascinating history, and you can learn all about it at the Now & Then exhibition. The Talacre Now & Then project will be running throughout 2019 and will be showcasing the history of our quaint village, from the Spitfire's World War 2 training days, to today's 5 star holiday resort and everything in between.
The exhibition was awarded a Heritage Lottery Fund grant, an education grant from Outdoor Learning Wales and a grant from the Armed Forces Covenant Fund to focus on the fascinating World War II elements of the village's history. Altogether the project has received around £50,000 in funding to bring Talacre's history to life – and they have the best plans!
---
Talacre during WWII
Our sleepy coastal village was a completely different place during World War II, with many people escaping the bombing from Liverpool and being evacuated into simple huts, which were actually built on the sand dunes.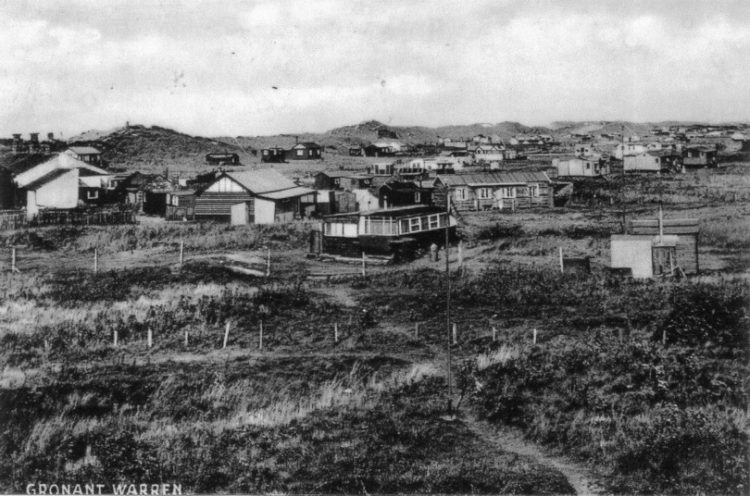 The golden sands of Talacre Beach were also used for Spitfire training, as well as what must have seemed like endless air battles (known as dog fights) in the skies above. Generations of people have been delighted to find spent ammunition from the testing and the dog fights over the years, and there are still many to find today! There are also still rows of larch posts and the remains of pill boxes that can be seen along the beach, these were placed to deter invasion from enemy forces.
Some of the evacuees stayed in their huts after the war and made Talacre their home, while many continued to return with their children and grandchildren, creating an eclectic culture mixture of English and Welsh.
To showcase what life was like during World War II, there will be a trail created through the dunes, and a CGI film showing how the Spitfires trained along the beach.
On 27th & 28th July there will be a fabulous World War II Extravaganza in Talacre village and along the beach, with the weekend's events including a replica Spitfire, guided walks, re-enactments and plenty of family activities to get involved in! Make sure to check out our blog about the weekend here!
---
after the war
Once the war ended, Talacre quickly became a favourite tourist destination and has thousands of visitors from Manchester and Liverpool.
Early holiday guests enjoy a unique experience of staying in charming wooden shacks on the beach, a few old buses and even a railway carriage. (Our own beautiful accommodation is definitely more of the luxury style!)
But summer wasn't just for the tourists, the local residents enjoyed (and still do!) the wonderful, jubilant atmosphere created by holidaymakers. As well as entrepreneurial youngsters, who were keen to earn some pocket money, would help to take luggage from the, now long closed, train station to the holiday homes.
Because of the popularity Talacre created and many of these early guests returning regularly, holiday home ownership at Talacre Beach was a huge hit! And it is still is today, have you read our ownership information page yet?
---
The Talacre Now & Then project will be running throughout 2019 and will grow over time as people add their own memories to it. All materials added to the exhibition will be used to create a fantastic memories booklet and digital trail.
Help to celebrate the fascinating history of Talacre, the beautiful little coastal village which holds a special place in the memories of thousands across North Wales and North West England!
---
Talacre Beach Resort has been a popular holiday home owners destination for over 50 years, and with our fantastic 5 star facilities, proximity to the beach and wide range of holiday homes and lodges for sale, it's easy to see why.
Why not book a park tour to see our newly renovated facilities with one of our team members?
Or for more information call our dedicated Ownership Team on 01745 858010, alternatively you can speak to an advisor via our Live Chat service.
---
holiday homes have come a long way, here's one of ours…