This stunning county in England can provide you with everything you need to keep everyone entertained no matter what age.
We have our countryside escape, Norfolk Woods Resort & Spa located here which makes the perfect base if you are wanting to explore all that this county has to offer. But, even if you are not wanting to stay in our resort this list of things to do in Norfolk will still be useful if you are heading down to the area and want things to keep you busy. Below you will find a list of a range of different attractions and places to visit in and around Norfolk.
---
Oxburgh Hall
Oxborough, King's Lynn, PE33 9PS | 18 mins
If you are wanting to dive into some history in the King's Lynn area then Oxburgh Hall would be a great place to go. Owned by the National Trust, this moated country house is an impressive site to see, and the history is just as impressive. It was built in 1482 by the Bedingfeld family and was home to them for over 500 years. Explore the house on a tour or enjoy wondering around the gardens and the estate. You can also get a bite to eat at The Servants' Hall tea-room which serves cakes, hot and cold drinks and light lunches.
---
Great Massingham
King's Lynn | 15 mins
Sometimes it's nice to just have an area of village that you want to explore, and if that's something you like the sound of make sure you take a trip to Great Massingham during your time in Norfolk. Located in the King's Lynn area, this little village has a primary school, village shop, pub, village hall, a church and a sports club. There are also a few large ponds that are dotted around the village and plenty of open spaces so it would make a great day out exploring somewhere new.
---
Snettisham Park
Bircham Rd, King's Lynn, PE31 7NG | 29 mins
Fun for all the family, Snettisham Park first opened in 1986 and has been welcoming families ever since. It is a working farm but you can come with all the family for a fun day out. Spread across 329 acres you will be entertained with lambs, a 45 minute deer safari and plenty of other farm animals that you can learn about and see. So if you have children that are animal lovers this would be a great place to head to and have fun for the whole day.
---
Gooderstone Water Gardens & Nature Trail
The Street, Gooderstone, King's Lynn, PE33 9BP | 20 mins
This is definitely a unique thing to do because of its history behind it. The Gooderstone Water Gardens were owned by Billy Knights who was a retired farmer, in 1970 he decided to begin his garden and when he died at 93 in 1994 he left his 6.5 acre garden. Throughout the garden you will find ponds, bridges and beautiful flowers. So whether you just love to have a wonder around and take in some stunning sights or you are an avid garden lover, this will be the perfect place to explore in Norfolk.
---
Castle Rising
Lynn Rd, King's Lynn, PE31 6AH | 21 mins
If you are into knowing more about history and castles in particular then you should definitely head to Castle Rising Castle. It's a 12th Century castle that was built in around 1140 AD and got passed to the Howard family in 1544, it is still in their hands today! There are various events that run throughout the year in the castle grounds so make sure you check that out before you go to see if any are running during the time you are in the area!
---
The Railway Touring Company
14a Tuesday Market Pl, King's Lynn, PE30 1JN | 21 mins
For something a little bit different, The Railway Touring Company would be a great day out for the whole family. You can get day trips around the UK or even go for UK holidays from this station. All trips are made by a steam charter which have carriages dating back to the 1950s. So if you wanted a thing to do in Norfolk that didn't rely on good weather this would be a great option. As well as it being perfect if you want to take in some scenery.
---
ExTREEme Adventure
High House, Weasenham, King's Lynn, PE32 2SP | 17 mins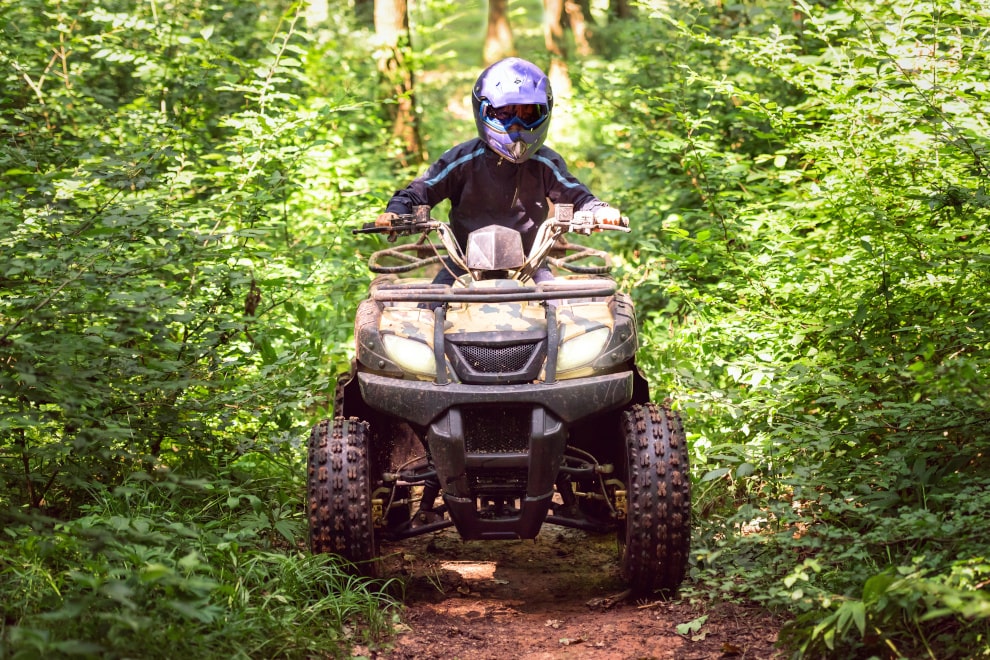 Perfect if you are wanting some action packed fun, the ExTREEme Adventure in King's Lynn can provide you with quad bike trekking and an army style assault course. So whether you are a family wanting to keep your kids entertained or a group of friends looking for some adrenaline fuelled experiences this will be great. Age restrictions do apply on the quad bike trekking so make sure you check all the information online before you are booking.
---
Holkham Hall & Estate
Holkham Rd, Wells-next-the-Sea, NR23 1AB | 47 mins
There are so many things that you can explore at Holkham Hall & Estate. There is the hall, the walled garden, the park, plenty of walk and cycle trails, a ropes course, boat and cycle hire, a woodland play area, the list goes on. So if you want to learn a bit about the history of the hall and the area whilst still having something to suit everyone around the estate this is a visit you don't want to miss out on. Prices start from £5.50 for adults and £2.50 for children.
---
Watatunga Wildlife Reserve
Watlington Rd, King's Lynn, PE33 0RG | 17 mins
One of the most impressive things about Watatunga Wildlife Reserve is that they are pioneering a new approach to protecting the last populations of endangered deer and antelope. The reserve is across 170 acres and you can book into a guided tour on either a buggie or safari trailer. As you go round you can learn more about the deer and antelope that live here along with plenty of other rare species like pheasants, ducks and great bustard.
---
Locked in Lynn
4 Campbells Business park, Campbells Meadow, King's Lynn, PE30 4YR | 16 mins
With the Locked in Lynn experience you will have to put your heads together and see how well you can cope under pressure. When you book you will choose one of rooms available, Death Row, Diamond Heist, The Forbidden Campsite or Make or Break. When you are inside you will have a 60 minute countdown start, in that time you need to solve puzzles and clues, unlock locks and work together. Your mental and physical skills will be tested in every room at Locked in Lynn.
---
Norfolk Lavender
Caley Mill, Lynn Rd, Heacham, PE31 7JE | 31 mins
Founded in 1932, Norfolk Lavender is England's premier lavender farm. It is known worldwide and you will find almost 100 acres of lavender set in these gardens in Norfolk. There is a garden centre on site along with an animal garden and playpark. You can also get a bite to eat at The Lavender Lounge tearooms and restaurant. And there is a huge lavender product range and gift shop here so you don't have to leave empty handed.
---
Sandringham Estate
Sandringham, PE35 6EN | 21 mins
Known for being a country retreat that is loved by the Queen, Sandringham Estate has been the home of British Monarchs since 1862. You can explore the house, gardens, St Mary Magdalene Church and parkland most of the year, with just the parkland being open in the winter. The park is over 600 acres and has winging trails through woods and the parkland so you can spend hours exploring. They also do incredible light trails at Christmas time.
---
Church Farm, Stow Bardolph, Rare Breeds Centre
Lynn Rd, Norfolk, PE34 3HT | 23 mins
There is no better place to go than Church Farm, Stow Bardolph, Rare Breeds Centre. It is a farm park with animals, an adventure playground, a tea room and a shop. So there is plenty to do during your time at the park. You will find everything from horses to goats, pigs to fancy rats. As well as activities like ride on pedal tractors, pig racing and an indoor play area. If you are heading here around Christmas they always have different festive events on like meeting Father Christmas.
---
If you liked our list of things to do in Norfolk why not book our resort in Norfolk for your trip? It would make the perfect base for exploring.