From enjoying the English countryside to learning more about the history in a museum, there are so many things to do in Oxfordshire that are suitable for all.
Our newest resort has just opened its doors and would make the perfect base for you to explore the local area and the rest of the county. But even if you aren't staying at The Springs Resort & Golf Club we have put together the ultimate list of things to do in Oxfordshire. Whatever you are wanting to do you will find something that is right up your street in our list below. With things to do in Oxford, local attractions in Wallingford and popular days out in Oxfordshire.
things to do in Oxford
---
Oxford University Museum of Natural History
Parks Rd, Oxford, OX1 3PW | 34 mins
If you love history and want to learn more about various topics then the Oxford University Museum of Natural History is the place to go. With different exhibitions and events running throughout the year you will always find something that peaks your interest as well as the rest of the collections that are always at the museum. Whether you want to learn more about animals or even art this museum has it all. It's a great place for families with younger children or just couples or even groups of friends.
Oxford Castle & Prison
44-46 Oxford Castle, Oxford, OX1 1AY | 30 mins
Oxford Castle was market by the Normans as the perfect place for a castle after the Battle of Hastings in 1066. But over time it transformed into a prison, now visitors come from far and wide to learn all about the history that comes with this incredible site. You can explore and climb 101 steps that leads to an amazing panoramic view of Oxford, go underground and visit the candle-lit crypt and step inside the 18th century prison cells. Oxford Castle & Prison also has guided tours, a jailbreak escape room and murder mystery nights that you can book.
Ashmolean Museum
Beaumont St, Oxford, OX1 2PH | 31 mins
Founded in 1683, The Ashmolean Museum is the University of Oxford's museum of art and archaeology. There are a range of world famous collections for you to explore from contemporary art to Egyptian mummies. Admission is free into this museum but it is essential you book a ticket online as you are then guaranteed entry. As well as the usual collections there are also different exhibitions that are changing throughout the year.
Christ Church
St Aldate's, Oxford, OX1 1DP | 28 mins
Although located in the hustle and bustle of Oxford town centre, Christ Church is a peaceful and vibrant place to visit if you are in the area. There is a Cathedral and Choir, a picture gallery, a library and events that go on inside this building. Its architecture is magnificent and definitely somewhere you would want to see whilst you're here. Christ Church was also the location for many Harry Potter scenes so if you are a fan you may want to go and see what you recognise!
The Oxford Artisan Distillery
Old Depot, South Park, Cheney Ln, Headington, Oxford, OX3 7QJ | 31 mins
If you enjoy whisky, gin or vodka and you want to know how they are created then The Oxford Artisan Distillery would be a great place to take a tour of. Learn all about how they make their award-winning spirits and watch every step starting from the seed all the way to when it's in the bottle. Prices start from £20 and the tour lasts an hour and includes the chance to taste the vodka, gins and whisky. Then at the end if you'd like you can buy a bottle or two of your favourites.
Iffley Lock
Iffley Lock, Oxford, OX4 4EJ | 26 mins
Built in 1632, the Iffley Lock has helped canals make their way across the River Thames for centuries. It was rebuilt in 1924 and since has marked the starting point of many organised rowing races with the Oxford University Boat Club. On a sunny day you can enjoy a walk along the riverbank and incorporate watching the Iffley Lock alter its water levels to help boats pass along the River Thames.
Harry Potter Walking Tour of Oxford
5 Broad St, Oxford, OX1 3AJ | 32 mins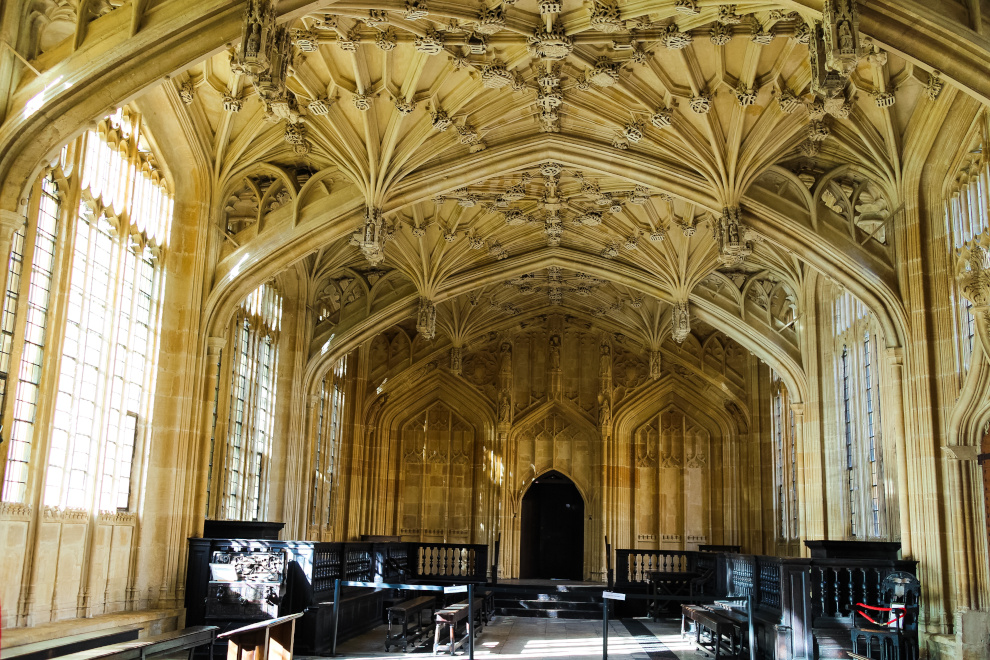 Calling all Harry Potter fans, this one is for you. Did you know many scenes in Harry Potter were filmed in different locations around Oxford? With this walking tour you will be able to discover all of the different movie locations like the Bodleian Library and a few of the oldest colleges in Oxford. Whilst you are on the tour you will also hear different insider gossip about the movies, characters and filming. Along with having the chance to test your knowledge with a Harry Potter quiz as you go along the tour.
local attractions near Wallingford
---
Wallingford Castle, Gardens & Meadows
Bear Ln, Wallingford, OX10 8DR | 8 mins
This medieval castle is a great one to visit if you want to explore the castle, gardens and meadows. With amazing views, an incredible history and beautiful flowers you will be able to learn all about when William the Conqueror began building the castle in 1067. And when the castle was expanded in the 13th Century and then all of its history since then. It's a great place to visit that is only down the road from our resort.
Brightwell Vineyard
Shillingford Rd, Wallingford, OX10 8LJ | 10 mins
Just a mile from Wallingford is where you will find Brightwell Vineyard. The vineyard adjoins the River Thames and they have various events throughout the year that you can go to. Like the English Wine & Food Festival for example. As well as events there is a vineyard tour & wine tasting tour that you can go on all year round. It includes a 1 hour vineyard tour along with the chance to taste 3 different wines that are produced here.
AV Boats
Unit 3 Benson Waterfront, Benson, Wallingford, OX10 6SJ | 6 mins
When the weather is nice a trip to AV Boats along the River Thames would be a great idea. You have the chance to hire a day boat, fishing boat, rowing boat, kayak, pedal sup, paddle board, canoe or pedal kayak. So there is something for everyone and it is perfect for all types of groups to enjoy. It's a great way to enjoy the outdoors and get involved in some river sports or just enjoy sailing along the river in your chosen boat for the day.
Cholsey-Wallingford Railway
5 Hithercroft Rd, Wallingford, OX10 9GQ | 7 mins
The Cholsey & Wallingford Railway is a heritage railway that takes you on a 45 minute round trip from the historic market town of Wallingford all the way to Cholsey. It first opened in 1866 and has been running ever since. The train still has its 1950s coaches that you will travel in and you can choose different train tickets. From a usual journey to one that includes a cream tea and even one where you can enjoy fish and chips! It's a great experience if you want to enjoy views of the beautiful countryside in a different way.
Wallingford Museum
Flint House, 52 High St, Wallingford, OX10 0DB | 8 mins
Wallingford Museum is full of different displays and exhibitions that provide you with interesting information about the history of Wallingford Castle. As well as general information on the castle you can also learn all about different aspects of what everyday life was like inside the castle. Throughout the year there are often various special exhibitions to give you more insights and information about local history.
Basildon Park
Lower Basildon, Reading, RG8 9NR | 15 mins
This National Trust site is the perfect place to go if you want to enjoy the outdoors and learn about the life of Lord and Lady Iliffe. Inside Basildon Park there is the house, garden and parkland that you can explore. Dogs are welcome in the garden and parkland so long as they are on leads. It's a great place to visit all year round and you can enjoy plenty of walks across the 400 acres of parkland.
popular days out in Oxfordshire
---
Grey's Court
Rotherfield Greys, Henley-on-Thames, RG9 4PG | 19 mins
Grey's Court is a 16th century mansion and tranquil gardens that you can explore. It was home to the Brunner family until recent years. Now you can explore the house and walled gardens and enjoy the colourful flowerbeds throughout. There is a tea room on site that serves hot and cold food and drinks along with a shop that has a wide range of gifts that are available to buy.
Thorpe Park
Staines Rd, Chertsey, KT16 8PN | 1 hr 2 mins
For the thrill seekers and the adrenaline junkies, Thorpe Park is just outside of Oxfordshire which means wherever you are in the county you will easily be able to enjoy this day out! Thorpe Park is home to the UK's fastest roller coaster, the UK's only winged coaster and the world's first horror themed roller coaster that features a 100ft drop.
Hellfire Caves
Church Ln, West Wycombe, High Wycombe, HP14 3AH | 33 mins
Get the chance to explore the maze of caverns at The Hellfire Caves. They were built in the 17th century so that you could travel deep underground in the Chiltern Hills. This day out is perfect for any group and would make an amazing family day out. As well as just going to visit and explore yourself they also host kids parties, events and weddings and you can hire it out as a set if you are filming something!
Beale Wildlife Park
Lower Basildon, Pangbourne, Reading, RG8 9NW | 16 mins
For all the animal lovers out there Beale Wildlife Park will be the perfect day out for you. The park is within 40 acres of land and is set right against the River Thames. There are various zoo and farm animals throughout the wildlife park along with plenty of attractions to keep all the family entertained. If you are planning a visit, be sure to check out any events and activities that they have on during the time your there – especially during the school holidays.
Aston Martin Heritage Trust
Drayton St Leonard, Wallingford, OX10 7BG | 17 mins
At the Aston Martin Heritage Trust you will be able to enjoy viewing the ultimate collection of cars, scale models, trophies, engines, racing memorabilia and engineering tools. It's a great experience that everyone would enjoy whether you have an interest in cars or not. Ticket prices start from £5 that includes access to viewing everything in the museum. The Aston Martin Heritage Trust also run events throughout the year that are based across the UK!
Reload Reading
Beale Park, Lower Basildon, Reading, RG8 9NW | 16 mins
Whether you are a family wanting to entertain everyone or a group of friends looking to have some fun, Reload Reading is a great place to go. You can enjoy archery or laser clay pigeon shooting here and each bay can have up to 6 people. It's the perfect way to get involved in an outdoor activity that will test your aim and be something that everyone will love having a go at.
Wellington Country Park
Odiham Rd, Riseley, Reading, RG7 1SP | 43 mins
With Wellington Country Park you will be able to enjoy an adventure for the whole family. At this country park you will find an animal park, miniature railway, jumping pillow, splash zone, indoor soft play, welly wheels, mini golf, adventure play and the list goes on. There is so much to do here you can easily spend the entire day having fun. The kids will have an endless amount of things they will want to do during their day here.
---
Why not use our The Springs Resort as your base when it comes to exploring the area with all the things to do?