Whether you are wanting to explore the area or find things to do that will keep the whole family entertained there are plenty of things to do in the Peak District.
The Peak District is a stunning area of England, full of incredible natural beauty and a huge list of things to see and do. Enjoy spending time around the Peak District and find famous walks, explore the countryside or find the adventure. Our exceptional resort in the Peak District can provide the perfect base to explore along with being the place you can escape to in the evening before exploring more the next day.
---
Peak Wildlife Park
Winkhill, Leek, ST13 7QR | 25 mins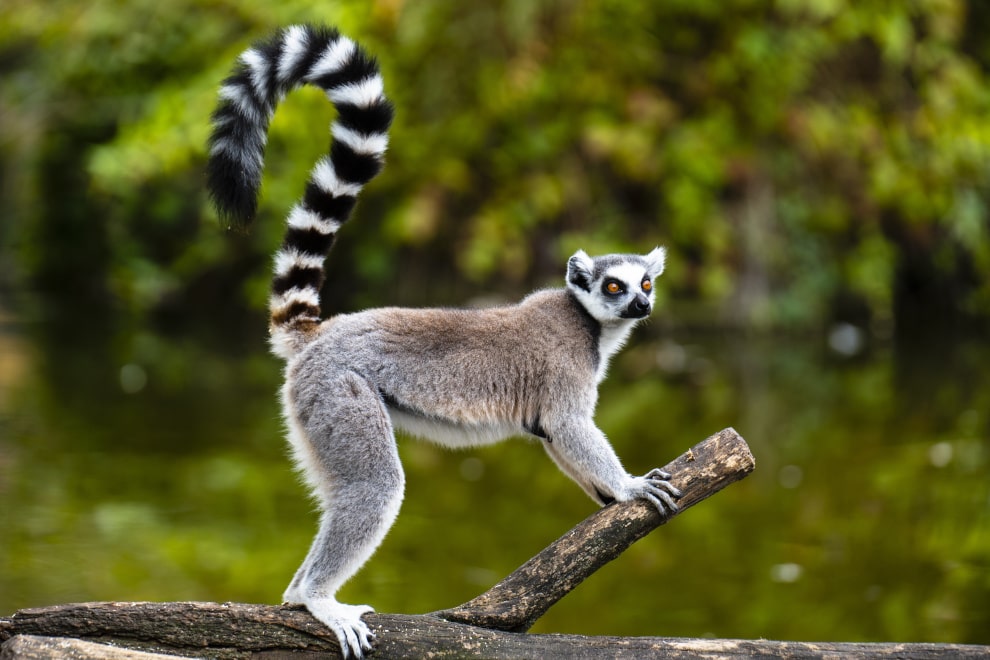 A zoo always makes a great family day out and the Peak Wildlife Park is an amazing one in the area. The zoo can take around 3 hours to get around and see all the animals and there are food options too so you can stay and enjoy a bite to eat and make it a full day experience. The most unique part of Peak Wildlife Park is their large walkthroughs where you can come face to face with endangered and exotic animals. Their walkthroughs are with animals like red squirrels, lemurs, penguins and wallabies.
---
Treak Cliff Cavern
Castleton, Hope Valley, S33 8WP | 40 mins
If history is something you like to learn more about, you'll definitely want to make a trip to the Treak Cliff Cavern in Castleton. It's famous all over the world because of its unique deposits of Blue John Stone and you will find some of the most beautiful cave formations in the UK here. The tour is a self-guided audio tour where you will go into the caverns and take in the views of the amazing Hope Valley. There is also a café here that you can enjoy a range of drinks, homemade cakes and ice cream.
---
Gulliver's Kingdom
Temple Walk, Matlock Bath, DE4 3PG | 22 mins
Gulliver's Kingdom is perfect if you have younger kids who still love the thrill of rides and experiences. From log flumes to chair lifts, a drop tower to a crazy barrel ride there are so many different rides and attractions that are perfect for kids of all ages. And you will also find a range of places to eat and drink around the resort too which makes it a perfect place to stay all day.
---
Crich Tramway Village
Crich, Matlock, DE4 5DP | 29 mins
Travel back in time to the 1800s and 1900s with the Crich Tramway Village. Inside this village there are over 60 different trams that will have been built between 1873 and 1982. Enjoy a bite to eat at Rita's Tea Rooms or The Poulson Room or even The Red Lion Pub. You will also find a sweet shop and an ice cream parlour in the village. Find out more about the trams in the indoor exhibitions, or take a stroll through the period village scene. You will have the option to take a ride on some of the trams around the village.
---
Miller's Dale Monsal Trail
Buxton, SK17 8TD | 23 mins
For those who are looking for somewhere to walk and enjoy being in nature in the Peak District, the Miller's Dale Monsal Trail will be the perfect choice. The trail is perfect for cycling, horse riding and walking. The trail goes along the former Midland Railway line and the trail goes through 4 400m tunnels and 2 shorter tunnels which are all lit during the daylight hours so they are safe to use.
---
Matlock Farm Park
Jaggers Ln, Matlock, DE4 5LH | 26 mins
Explore Matlock Farm Park and learn about animals like pigs, donkeys, goats, sheep and even wallabies, emus, meerkats and rhea birds! As well as the animals you can see there are also different things like a go kart track, adventure playground and jumping pillow that your kids can have fun on. The Garden Room Café is also open and offers a wide range of hot and cold food and drinks to suit everyone.
---
Poole's Cavern & Buxton Country Park
Green Ln, Buxton, SK17 9DH | 23 mins
The Peak District can provide you with some pretty impressive views, especially if you take a trip to Poole's Cavern & Buxton Country Park. Poole's Cavern is a two-million-year-old natural limestone cave that you can explore in a guided 45 minute tour. And whilst you are there you can also enjoy woodland walks through the stunning Buxton Country Park.
---
Chatsworth House
Bakewell, DE45 1PP | 27 mins
Chatsworth House is the home of the Duke and Duchess of Devonshire and has been passed on to 16 other generations of the Cavendish family ever since. During your visit you will be able to explore over 25 different rooms as well as the beautiful gardens that surround the house. There are 105 acres of Chatsworth Garden and you will find things like waterworks, sculptures, Victorian rock garden and plenty of history to learn about.
---
Alton Towers
Farley Ln, Alton, Stoke-on-Trent, ST10 4DB | 29 mins
For the thrill seekers who want a day out full of fun and adrenaline a trip to Alton Towers might be the perfect thing. There are over 40 different rides and attractions at the theme park which means you won't find an issue picking things that will suit everyone. And it's perfect for the whole family with large roller coasters like The Smiler and Nemesis but then you also have a CBeebies Land perfect for younger kids too. There are also different restaurants around the resort selling burgers, pizzas, fried chicken and more!
---
Mam Tor
Hope Valley, S33 8WA | 35 mins
Another walk that is great for incredible views is Mam Tor, the popular landmark hill and hiking spot. It's about a 517 metres high and is about a 550 metre walk from the car park. Although it is relatively steep to climb Mam Tor the views are worth it and the walk can be completes in around 2 hours so it doesn't have to be a full day trip. The walk is also extremely doable with young kids so the whole family can enjoy this experience.
---
Now that you know some of the things you can do in the Peak District you will be able to start planning your break away starting with a place to stay.