family-friendly
pet-friendly
May 12, 2022
·
15 MIN READ
Have you ever imagined a pet-only resort? Where you can drop your best-bud off and let them have the best holiday ever!
Well, we have and we even created it as an April Fools back in the day – but it was so popular that we thought we would share it again. Read through our post below and find out what our dream pet-only resort would look like.
---
Introducing… Yappy Days Resort & Spa!
designed with your pet in mind…
Give your VIP (very important pet) a well-earned break from the humans of the household with the UK's first exclusive pets-only holiday resort for dogs and cats tucked away in picturesque Bath. Set to open later this year, Darwin Escapes are leading the way with this revolutionary development.
Yappy Days Resort & Spa will keep your pet's tails wagging
"We're delighted to announce that we are developing the UK's first pet exclusive holiday destination, Yappy Days Resort & Spa." said Jack Russell, Head of Innovation & Park Development, Darwin Escapes. "There is a growing demand for pet friendly accommodation and we see this as a natural progression of our current offerings throughout the UK."
purrrfect holidays your pet will never forget.
We provide an exhilarating range of activities and top quality facilities available on-demand or as part of a pre-planned daily programme.
If your dog or cat is a stickler for routine, we can create bespoke activity timetables they can follow as and when they please. We really do have something for all the pets in your life.
the pup's pool
Our pet-only swimming centre includes a bone-shaped pool and mud jacuzzi for the dogs.
They will love our exclusive Shake 'n' Dry area, which is kitted out with white sofas so your dog can shake themselves dry over the furniture and release their inner-rebel!
Cats and kittens will love our catnip relaxation pods for the ultimate chill-out experience, where they can enjoy endless hours relaxing next to the pool, lapping up the sunshine and watching those pesky birds.
"I had a ruff year but holidaying at Yappy Days Resort & Spa was the best break ever!"
Notorious BIG the Yorkshire Terrier
playmates team
Our Playmates Team are on call 24/7 for all your pet's playtime needs!
We use the finest hand-crafted mahogany sticks for fetch, only the best Wimbledon-grade tennis balls and 100% Angora wool balls for your pet's playtime. We have 4 large play paddocks and an indoor activity hall where your pet has full access to obstacle courses and so much more.
pampered pets spa
After an action-packed day of walkies and fetch, dogs can enjoy our bespoke petting service complete with belly rubs and head-patting sessions.
We know cats can be solitary animals, that's why we have our amazing Leave Me Alone sessions. Our trained specialist will leave your cat with an interruption-free environment for their chosen amount of time.
No matter the pet, our spa will have the treatment for them. Or they may fancy a spot of doga (dog yoga!)… we have classes for that too! Let them relax and rewind from all the stress of daily life and chasing squirrels.
romantic breaks
For all pet couples old and new, we provide the best romantic breaks.
Whether the happy couple has been hard at work looking after their new litter of puppies or they just fancy some time alone, Yappy Days Resort & Spa is the place to be for your pets, with beautiful accommodation for the love-birds and endless walks for long summer conversations.
"Such relaxing. Many fun. Very dog treats. Wow."
Doge
lady and the tramp eatery
Choice cuts, lots of treats, fresh seafood are on the menu all day, every day for the dogs and cats. We serve the finest gourmet cuisine from Pooch & Mutt including treats, dog food and health supplements.
Yappy Hour is all day, every day at Yappy Days Resort & Spa – we stock tipples from Paw A Pint brewery so we can serve your pet animal-friendly beers and wines so your pet can relax in style.
walkies for days
Our park is spread over 10 acres of land and surrounded by safety fencing. The paddocks, woodland, hills and beach guarantee your dog a different walk everyday, with lots of new smells to discover!
Cats are also encouraged to roam free but we know they love a laze under the bushes, so we have plenty of shaded areas for their afternoon snooze.
"It was alright"
GRUMPY CAT
luxurious cat and dog holiday homes
Choose from spacious log cabins, private luxury rooms and holiday homes for your pet's ultimate getaway, all bookings will enjoy the best designer bowls, flat-screen TVs tuned to Animal Planet and a choice of complimentary toys.
Pick a theme to suit your pet's personality, do you have a pirate pete? Or a princess pippa? Or maybe your pet it more of a jungle jenny? We really do have a theme for all, the most pampered pets will love the vintage glamour room or maybe your pet loves the wild west… take a look below a few of our holiday homes you can book!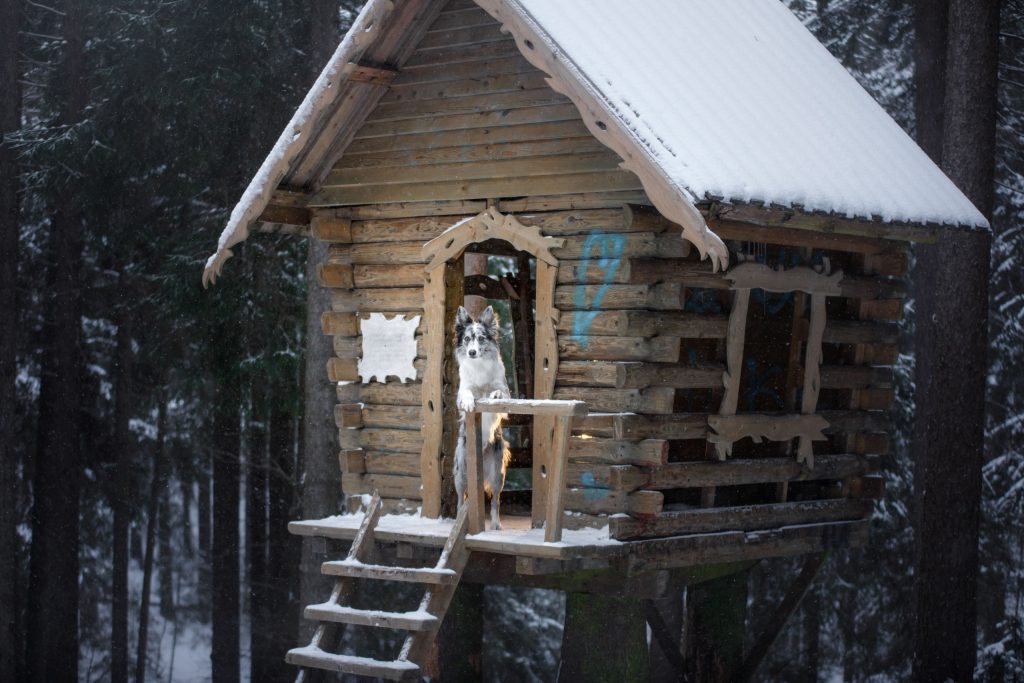 ---
how brilliant would all that be for the best fur-buddy in you life?
We know, we're devastated we can't make it happen too. BUT we can help you book a pet-friendly holiday break at one of our beautiful resorts!
All our resorts across the country are pet-friendly and each offers a unique place in the UK to explore, from the Cornish coastline to the stunning Yorkshire Wolds. Use the blocks below to find your next dream pet-friendly getaway!