a big hello from
Talacre Beach
Resort
For over 50 years, Talacre has been a popular destination of choice for holidaymakers and holiday homeowners in the UK.
In 1960, just a handful of caravans stood on the site (which was originally known as Morfa Camp). By the 1970's, this site had grown to become Talacre Beach Resort. Today, our Talacre Beach Resort is one of the most beautiful, special and exciting resorts from Darwin Escapes. Our Talacre team are experts in their field  – and we are immensely proud of our 44-acre park, which has become a retreat for thousands of happy holiday home owners, time after time.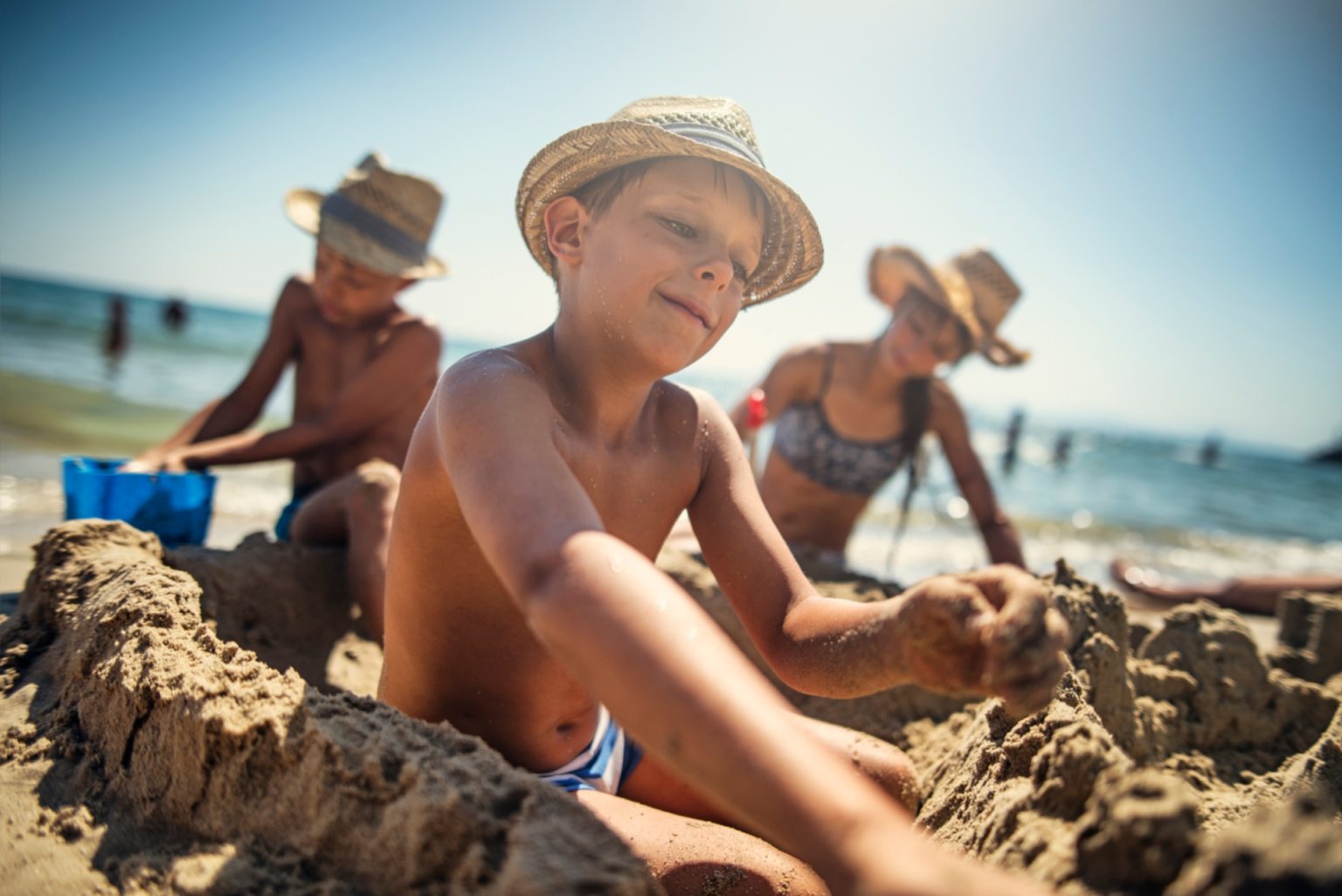 holidays in North Wales
Explore more of the North Wales coastline on your holiday break to Talacre Beach Resort. From golden sandy beaches, to castles filled with histories and legends - it's all waiting for you.
traditional seaside holidays
Over the decades, Talacre Beach Resort has been completely transformed. This gorgeous seaside setting can now confidently claim to be one of the leading holiday parks in North Wales. What really sets it apart from the competition (apart from the fact it's Darwin Escapes – of course) is the resort's five-star-rated facilities. There's really something for guests of all ages at our resort, making it a fantastic place to enjoy fun family holidays – with a five-star twist!
Last year marked the start of a brand new chapter for Talacre Beach Resort, with our already-amazing facilities treated to an extensive £1 million renovation project. This amazing renovation included a complete refresh of our on-site complex, including the bar, restaurant and much more!
We felt that this amazing refresh deserved a new identity for the park, and Talacre Beach Holiday Home Park became Talacre Beach Resort, to indicate the high-level of the facilities enjoyed by all holiday home owners and holiday guests staying with us!
Kids will be kept active throughout the day with our Go Juniors activity programme where youngsters will be able to get involved in various activities with our events team. Children can also take advantage of our dedicated kids' evening entertainment schedule, with involvement from our own Charlie Bear (who is a resident at the resort!)
There are also adult-focussed activities arranged by our team, where you can try your hand at Archery, Fencing and much more. We've also got your evenings covered (no sweat!) at our on-park clubhouse, where there is an extensive evening schedule each night of the week featuring star performers and also hilarious, competitive events such as bingo nights and quizzes.
For something a little more sedate and serene, you could take advantage of our relaxing steam room and sauna facilities, or do a couple of lengths in the balmy pool during designated adult-only swim times!
We also cater for all varying tastes on park, with our independent bistro restaurant which serves an extensive range of delicious dishes and bubbling beverages! There is also a fish and chip shop available on our resort, which is in keeping with our traditional family seaside feel (and means you get to have a chippy tea – absolute win!)
This is at the core of everything we are doing here, as we create a relaxing family friendly atmosphere where you will never run out of new things to do, see and try out.
Traditional seaside holidays at Talacre Beach
holiday breaks & holiday homes for sale in Talacre Beach
We have a number of gorgeous holiday lodges and beautiful, modern static caravans available to hire for holiday breaks in Talacre, so that all holidaymakers can take full advantage of our extensive facilities and attractions on offer.
There are many different accommodation types available, depending on your party size, budget and requirements – making us a truly great destination for family breaks.
With so much to see and do, you'll never want to leave, and you don't have to!
Here at Talacre Beach, we have a number of bright, modern holiday homes for sale in Flintshire at our Talacre Beach Resort! Browse our brochure to find your perfect forever-after holiday home. Just imagine having the freedom of knowing that you could go on holiday whenever you feel like it!
We love having you to stay – as guests and as owners. Each and every member of staff, from grounds and maintenance to IT and housekeeping, absolutely loves working in the holiday industry. We believe it's the key to our success, and we relish giving our guests a home at Talacre Beach, where they'll make holiday memories to last a lifetime.
Talacre Beach & the local area
Take a few steps away from the park, and you'll discover the golden sands and fantastic dunes of Talacre Beach itself. See the famous Talacre lighthouse, which is the oldest lighthouse in Wales – built in 1776!
The sand dunes and surrounding area has been deservedly classed as a Site of Special Scientific Interest (SSSI). Cared for by local wildlife rangers, it's a habitat for hundreds of species including Natterjack Toads and Sand Lizards – see if you can spot a few on your sandy strolls!
There are also plenty of things to do in the nearby region. Take a look at our local area page for more information – and please don't hesitate to get in touch.